Añadido Zip de descarga
Detalles de la noche del cumpleaños... (Some details) Por OMG Yahoo
So, how did the birthday girl enjoy her night?
"She was having a blast," a source tells omg!. "From the beginning to the end of the night, Kristen just really seemed to be enjoying herself and letting loose."
Apparently Pattinson and Stewart busted a few moves together while dancing at No Vacancy, but for the most part the couple spent time mingling with their close pals.
"He would pull her in and sneak in a few kisses here and there," adds omg!'s source. "They are enjoying time together before work will keep them apart again."
We're glad to see one of our favorite couples getting a chance to relax!
Español
Entonces, ¿cómo la chica del cumpleaños disfrutó de su noche?
"Ella estaba teniendo una explosión", dijo una fuente a omg!. "Desde el principio hasta el final de la noche, Kristen realmente parecía estar divirtiéndose y soltándose".
Al parecer, Pattinson y Stewart rompieron un par de movimientos al bailar juntos en No Vacancy, pero la mayor parte la pareja pasó un tiempo mezclándose con sus amigos más cercanos.
"Él la jalaba y para tener unos cuantos besos aquí y allá", añade la fuente omg!. "Ellos están disfrutando del tiempo juntos antes que el trabajo los mantenga separados de nuevo."
Estamos contentos de ver una de nuestras parejas favoritas conseguir una oportunidad de relajarse!
80 HQ Fotos :)
Más información + foto de Rob en la celebración
AQUÍ
Rob con una sonrisa hermosa celebrando el cumpleaños de Kristen, junto con sus otros amigos entre ellos; Kassie, Suzie, Cj, Scout, Jadan, Lindsey, britinella, Tara, Ruth , Sydne, Ashley, Alannah, Alicia, Riley Keough, al parecer Nicholas Hoult y muchos más !!!
Feliz Cumpleaños Kristen :)
Ellos fueron a

Malo Mexican restaurant y después a

No Vacancy Pub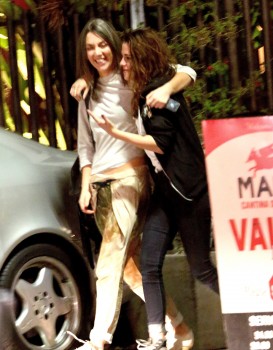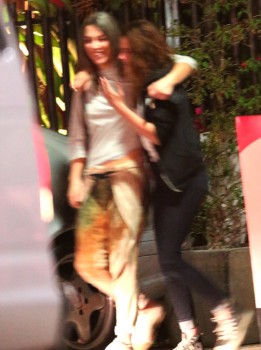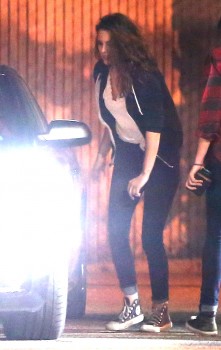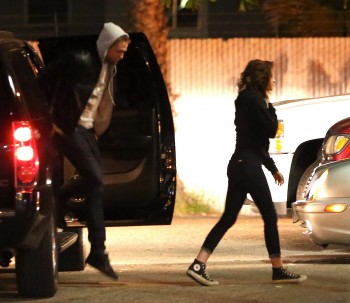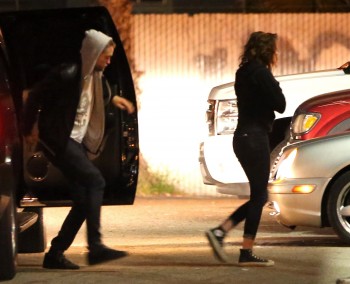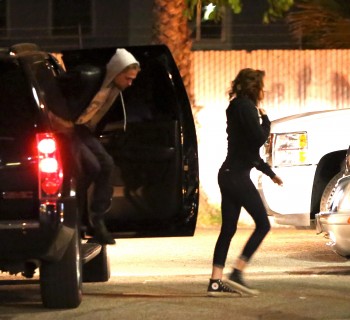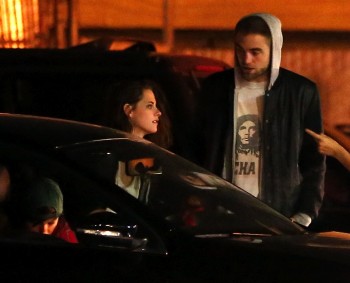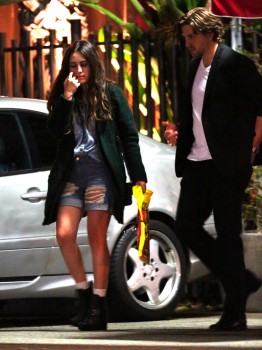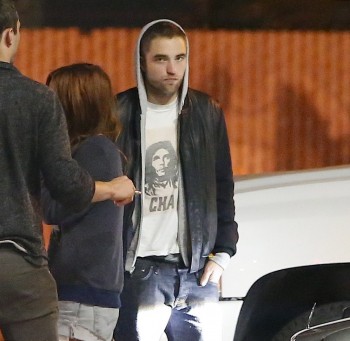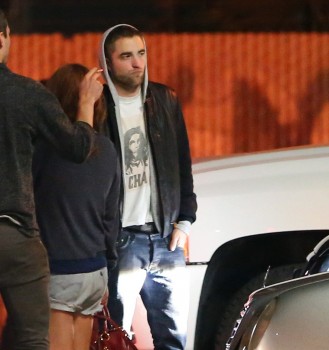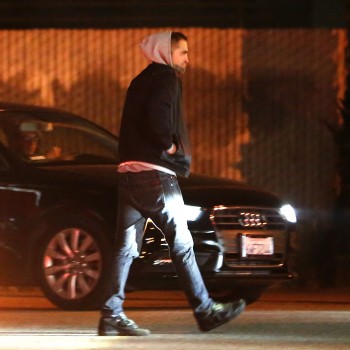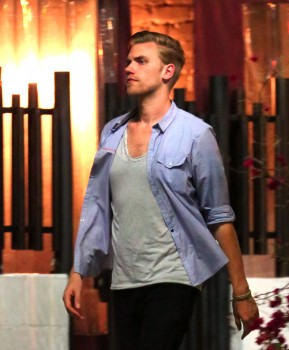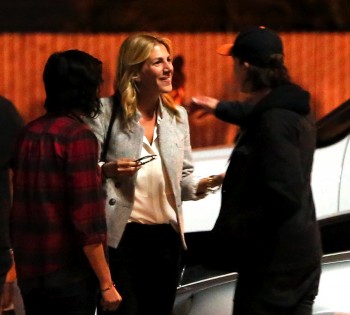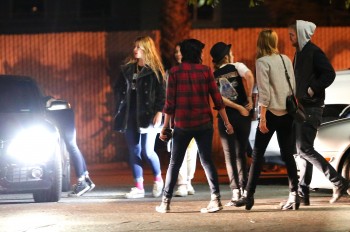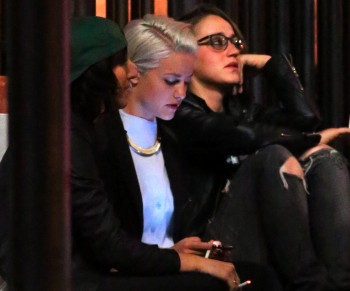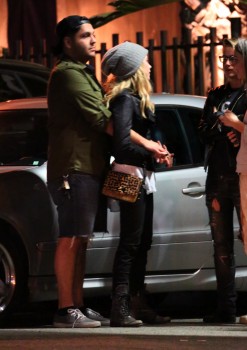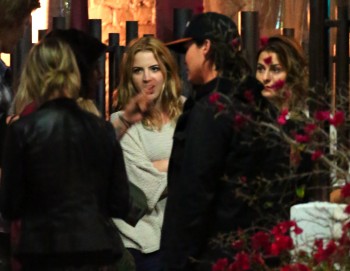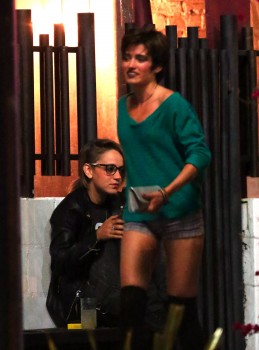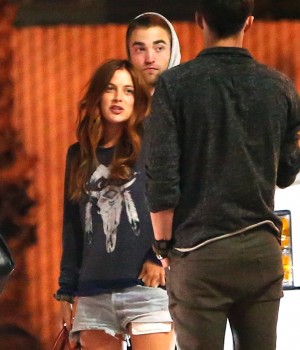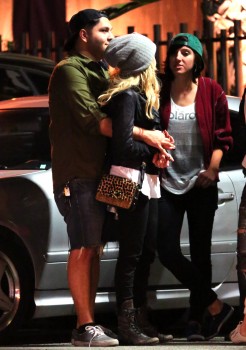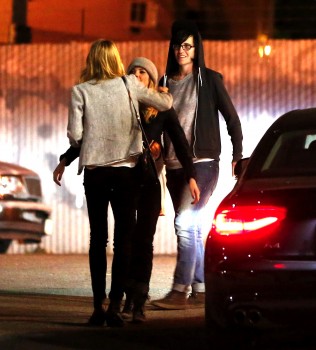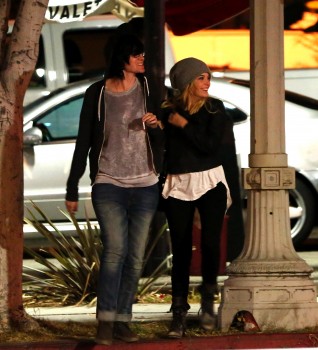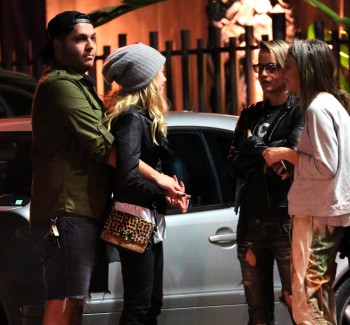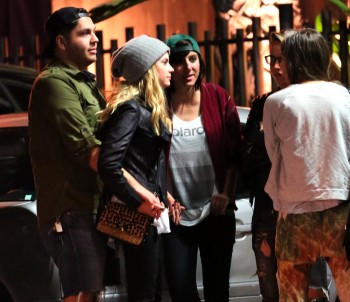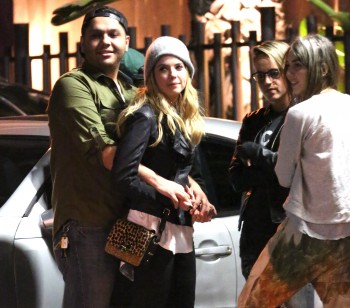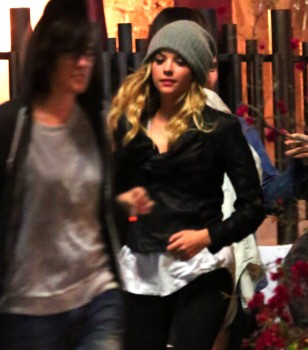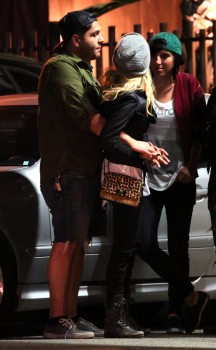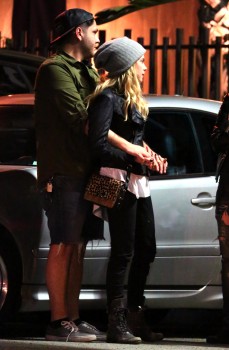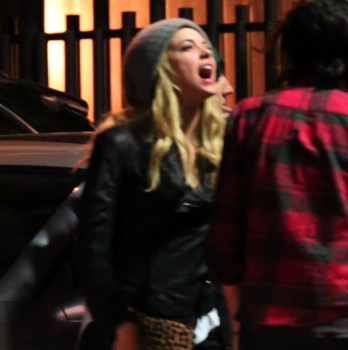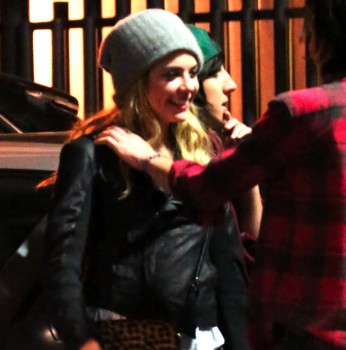 Looks like Kristen Stewart and Robert Pattinson have fully reconciled after their
reported breakup last July. P
attinson celebrated Stewart's 23rd birthday with her and a group of friends -- including
Spring Breakers
star Ashley Benson -- Tuesday night at Mexican restaurant Malo in the trendy Silver Lake
neighborhood of Los Angeles, where the birthday girl was clearly in high spirits.
Parece que Kristen Stewart y Robert Pattinson estan re reconciliados después de su supuesta separación en Julio pasado. Pattinson celebro el cumpleaños 23 de Stewart con ella y su grupo de amigos. Incluyendo la estrella de Spring Breakers Ashley Benson. El martes en la noche en el restaurante mexicano Malo en el vecindario cercano Silver Lake en los Angeles, donde la cumpleañera claramente estuvo muy arriba (con un espíritu muy arriba) .
Más información + foto de Rob en la celebración AQUÍ
Curiosidad!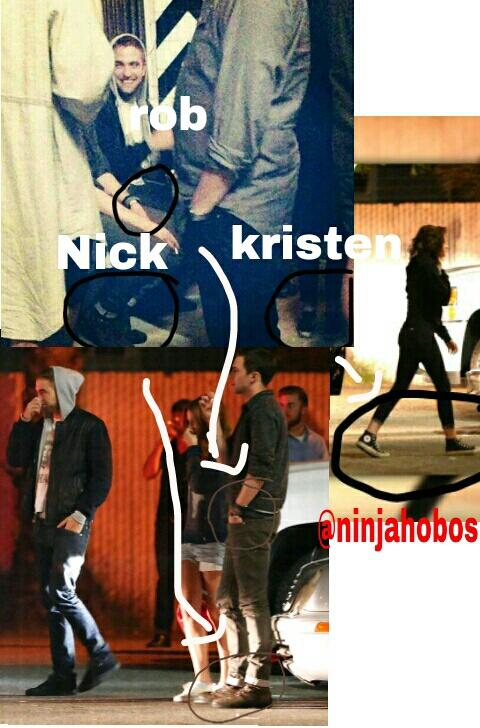 ustedes que
piensan
?
*Por ahí me preguntaron porque curiosidad? Bueno chicos, hasta ayer no estábamos 100% que ese era Nick, que si ven sus pantalones suponíamos que es el que esta al costado de Rob en la celebración. Y me pregunta es ustedes piensan que Kristen es la que esta parada con las converse en la foto de Rob? - Yo pienso que sí, ustedes?....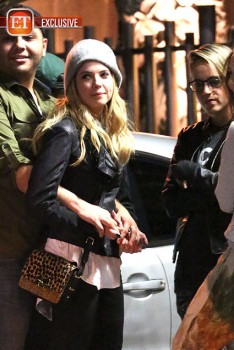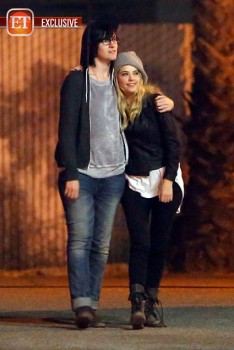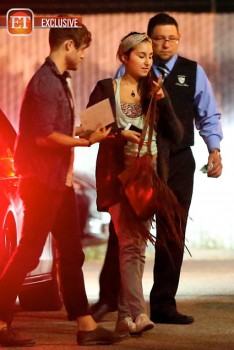 ¿ Cuantos cumpleaños juntos?? awwww eso es amor!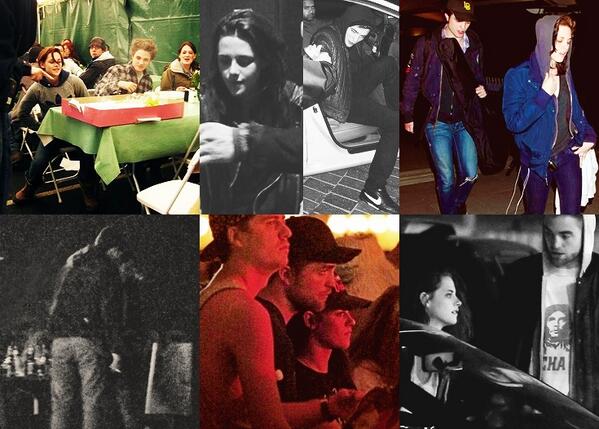 2008: Portland
2009: Vancouver
2010: Budapest
2011: Vancouver
2012: L.A.
2013: L.A.