Ver fotos nuevas de la campaña AQUI y video (sneak peek) AQUI
@Whybee1
"David Cronenberg is incredibly smart, an honourable person. I wish I'm like him at his age" - Robert
#
Pattinson
in
@
sportetstyle
interview
" David Cronenberg es increíblemente inteligente y una honorable persona. Quisiera ser como el a su edad" - Robert Pattinson en @sportetstyle entrevista.
@
Dior
: Dior is delighted to announce that Robert Pattinson is to be the new face of Dior Homme.
Dior: Dior se complace en anunciar que el actor Robert Pattinson es la nueva cara de la fragancia Dior Homme fragrance. #DiorRob
"El hombre detrás del perfume"
Él ha vuelto de Autralia dónde estaba rodando la nueva película de David Michod con Guy Pierce, The Rover. Y pronto comenzará el rodaje de Maps to the Stars de David Cronenberg junto a John Cusack y Julianne Moore. Y luego será el turno de Hold On To Me, de James Marsh. Alguna idea? Preciavente, estuvo en Cosmopolis y Water For Elephants. Los cinéfilos deberían haberlo averiguado ya... Y su primer papel? Cedric Diggory en la cuarta entrega de la serie de Harry Potter. Caliente? Y luego... Bueno luego, por supuesto, vino la inolvidable Twilight Saga. No puede quedar ninguna duda, y lo has averiguado: Robert Pattinson dará cuerpo al nuevo hombre Dior, el nuevo Dior Homme.
Dior lanzará la campaña el 1ro de septiembre y será en prensa y televisada!
@DiorRob
it will published in October issue
La campaña se publicará en la edición del mes de O
ct
ubre!
Nuevas Fotos 13/06/2013 !
Más detalles sobre el comercial
The Score: Led Zeppelin - Whole Lotta Love
The Title: '1000 Lives'
@Whybee1: Whole Lotta Rob? Rob Lotta Love? Zep song is Romain Gavras' new Dior Homme fragrance film score.
Whole Lotta Rob? Rob Lotta Love? La canción de Zep esta en el nuevo film de Romain Gavras para la nueva fragancia Dior Homme.
El nombre del anuncio es "1000 lives"!! (1000 vidas)
@Whybee1: Rob said:

(Quote in the picture: "Dream as if you'll live forever. Live as if you'll die today." - James Dean
Rob dice ( Cuota de la figura: " Sueña como si fueras a vivir por siempre. Y vive como si fueras a morir hoy"- James Dean
Esta es la canción utilizada para el spot !
and
what a combo for tonite...
Estén
listan amantes de Tumblr el comercial de #Dior con #RobertPattinson es realmente sexy.
#
RobertPattinson
is in front of me talking he is nice, cute, sweet and saying that loves the smell of London.
esta en frente mio hablando, el es lindo, amable y dulce y dice que ama el olor de Londres ( London).
Sera el nombre de la fragancia????
"As an actor you are in your own"
#
RobertPattinson
" Como actor estas por tu cuenta" #RobertPattinson
RT
@
mariateam
Having dinner w
#
RobertPattinson
Really cool"
Cenando con #RobertPattinson, realmente genial
Aquí esta él !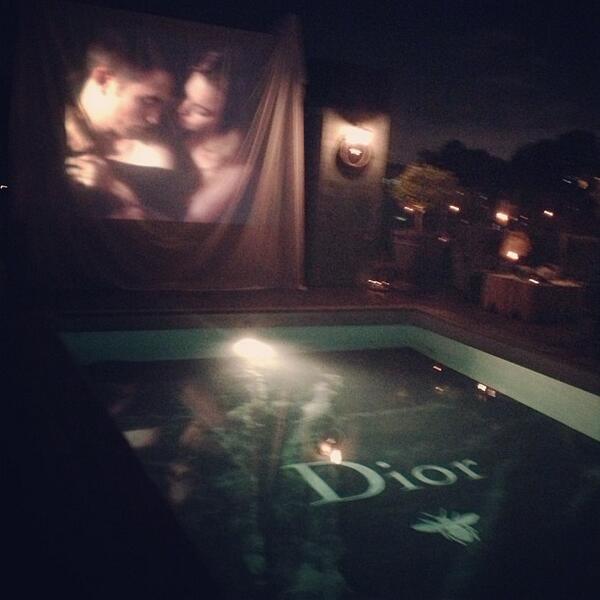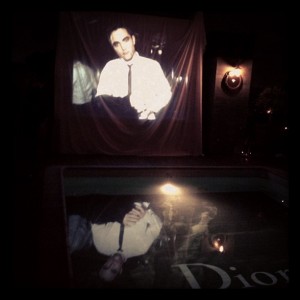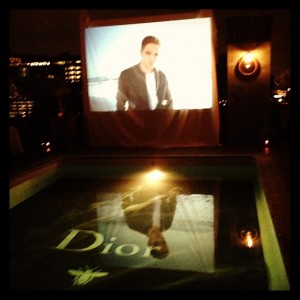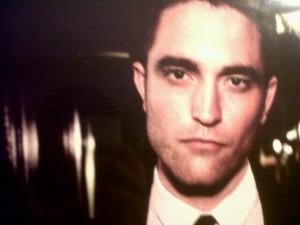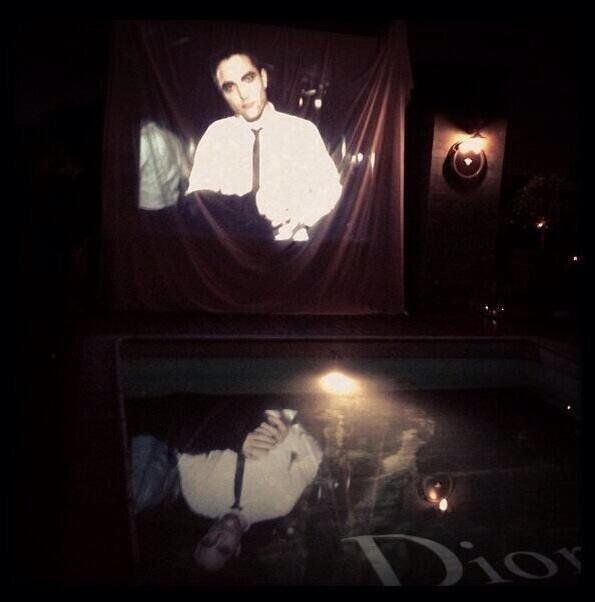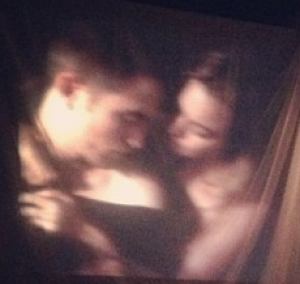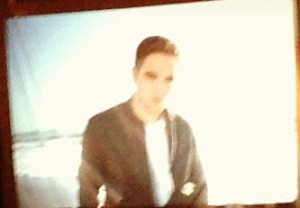 * Maria es una periodista de modas, al parecer hace artículos para GQ y Vogue en España.
El Señor que entrevisto temprano a Rob, puso la siguiente foto en su Facebook !
" Sueña como si fueras a vivir para siempre. Vive como si fueras a morir hoy" Lo dijo Rob!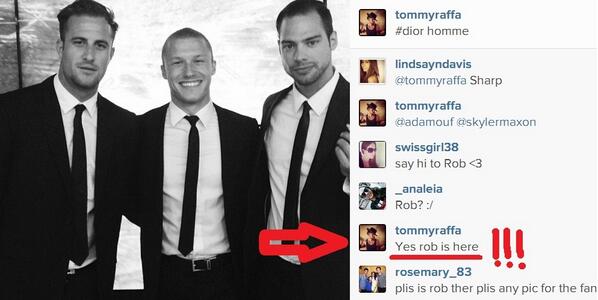 tommyraffa
posteo una foto en
instagram
con
friends
con el hashtag #dior homme
El after party va hacer en Soho House ! Y rob esta ahí también.
Comunicados Oficiales
PARIS - Christian Dior Perfumes ha confirmado que el actor Robert Pattinson es la nueva cara de la fragancia de Dior Homme.
La estrella de "Crepúsculo" se une a una lista de embajadores famosos iluestres para las fragancias de Dior, que incluyen a Jude Law, Alain Delon, Natalie Portman y Charlize Theron.
El fotógrafo americano Nan Goldin y el director francés Romain Gavrais grabaron las campañas que protagoniza Pattinson, dijo Dior, haciendo notar que serán difundidas en Europa excluyendo UK, y Asia, excluyendo China y Japón.
Después de meses de especulación sobre la colaboración de la estrella con la marca, la casa de Dior ha lanzado un comunicado oficial hoy confirmando la campaña.
Ellos han dicho: 'La Casa de Dior está encantada de anunciar que el actor Robert Pattinson va a ser la nueva cara de la fragancia Dior Homme'.
El comunicado después alaba la exitosa carrera de Robert en un gran número de películas de alto-perfil, diciendo: 'Desde su primer papel relevante en 2005 en la 4º secuela de Harry Potter, la estrella de cine Robert Pattinson ha sido más conocido recientemente por su papel en el éxito de taquilla, The Twilight Saga.
'Desde entonces él ha probado el alcance de sus talentos actorales eligiendo películas tan variadas como Remember Me de Allen Coulter, Water for Elephants de Francia Lawrence, en la que fue protagonista junto a Reese Witherspoon, o con su papel como Bel-Ami, el famoso personaje de Maupassant.
En el último tributo a su talento, David Cronenberg le escogió para protagonizar su última película, Cosmopolis, adaptada de la novela de Don De Lillo. Un papel sorprendente como el chico de oro que se estrenó en el Festival de Cine de Cannes de 2012.
Recientemente ha terminado de grabar The Rover, de David Michod, en Australia con Guy Pearce y pronto estará en el set en la próxima película de David Cronenberg, Maps To The Stars. Después, protagonizará Hold On To Me, dirigida por James Marsh y co-protagonizada por Carey Mulligan'.
Dior Homme añade: 'Hoy estamos emocionados de anunciar que se unirá al privilegiado círculo de caras de Dior. Fotografiado por el artista americano Nan Goldin y grabado por el director francés Romain Gavras, esta nueva campaña publicitaria de Dior Homme será distribuida ahora exclusivamente en Europa (excepto UK) y Asia (excepto China y Japón).
Vogue UK
Robert Pattinson para Dior
Robert Pattinson ha sido confirmado como el nuevo rostro de Dior Homme perfume, protagonizando una campaña fotografiada por Nan Goldin y filmada por Romain Gavras. Se une el círculo actual de celebridades Dior embajadores de la fragancia que incluye Natalie Portman y Charlize Theron, así como el modelo Daphne Groeneveld.
El actor se rumoreaba primero en ser protagonista de una campaña de Dior de nuevo en 2012, pero la marca se negó a revelar información sobre la próxima colaboración.
Dior Homme se lanzó por primera vez en 2005, casi al mismo tiempo que un joven Pattinson primero golpeó en nuestras pantallas como Cedric Diggory en la cuarta película de Harry Potter. No existen más datos aún, no se ha revelado, pero podemos predecir una campaña de publicidad muy temperamental en breve.
Glamour.es
[...]
Y es que acabamos de saber que la maison le ha nombrado imagen de la nueva fragancia masculina de Dior Homme. El 'estreno' de esta nueva faceta lo podremos ver en septiembre, cuando se presentarán el perfume y la campaña con Robert como protagonista.
Además, Glamour será la primera de las revistas femeninas en tener una entrevista exclusiva con el actor. Será en el número de septiembre, y en ella nos contará todos los detalles de su nueva faceta como embajador de una firma de lujo. No es la primera vez que Robert Pattinson trabaja como modelo (recordemos que los inicios de su carrera fueron posando) pero sí lo es como imagen de una casa como Dior.
...................................................................................................................
........................
Conferencia de Prensa
Junio 13, 2013 at 7pm PT / 10pm ET
Junio 14,
2013 probablemente es el día de las entrevistas, según horario.
@Medb_B
My dad
just left Paris for LA to interview Robert Pattinson...
Mi papá
@Whybee1
acaba de salir de París a Los Ángeles para entrevistar a Robert Pattinson ... # FML
Para que será la entrevista? Dior
Puedo preguntar para que Radio trabaja tu padre? Mi padre trabaja para @MousticAudio
I Love L.A. ! Cool to be back. Interview with Robert Pattinson
Amo L.A.! Que bueno estar de vuelta. Entrevistando a Robert Pattinson.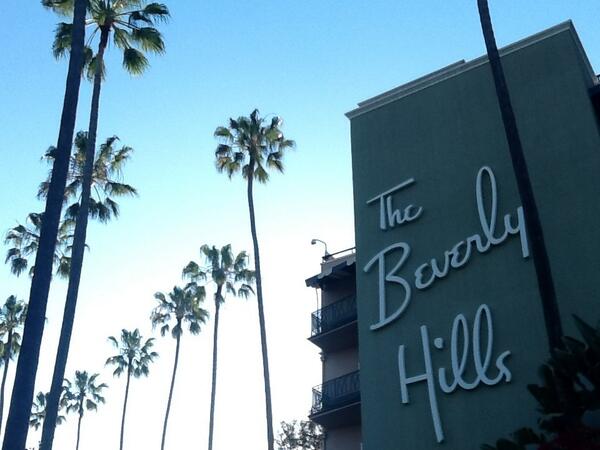 Tendremos pronto noticias del spot de DIOR ??? siii por favor ...
E
sta noche a las 7 PM, conferencia de prensa con Rob Pattinson. Cuenta atrás: 48 horas para la entrevista cara a cara!
@Medb_B
RT
@
mariateam
:
#
RobertPattinson
is a true Gentleman :)
#RobertPattinson es un verdadero caballero :)
@JKudryavtseva
The interview with Robert Pattinson was really cool. He is very nice and smart guy with a good sense of humor!
La entrevista con Robert Pattinson fue realmente genial. El es muy gentil y un chico inteligente con gran sentido del humor!

@JKudryavtseva
@instyle_UK
@instyle_UK
The fashion house announced: "Today we are excited to announce that [Robert] will join the privileged circle of Dior faces."
La cada de fashion anunció: " Hoy día estamos entusiasmados de anunciar que Robert se unirá a nuestro privilegiado circulo de caras Dior"
@Whybee1
@Divine_Miss_Em
@ninaverdelli