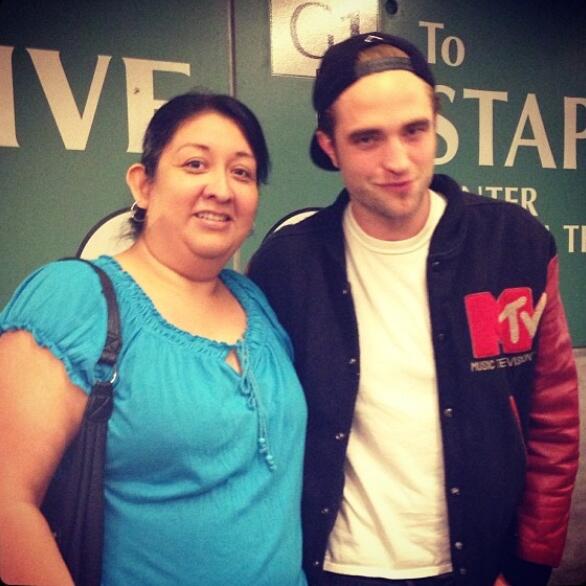 @ fallen_star1 So this just happened. Met Rob Pattinson #twilight
Así que esto acaba de suceder. Conocí a Rob Pattinson # crepúsculo
@ honugirl88 Lauren with Rob Pattinson (and of course she didn't like the way she came out).
Lauren con Rob Pattinson (y, por supuesto, no le gustó la forma en que salió). (Se refiere a ella)
*Al parecer Rob se encontraba en un concierto de Beyoncé en LA.
Tweets añadidos...
robert pattinson hanging w death grips at the beyonce show. am I in the twilight zone?
Robert Pattinson just gave me his electronic cigarette. That's not a euphemism. (Beyonce concert was awesome, btw.)
Robert Pattinson is in our box watching Beyonce. Also Beyonce is the best ever.